---
Praise the Great God of Agape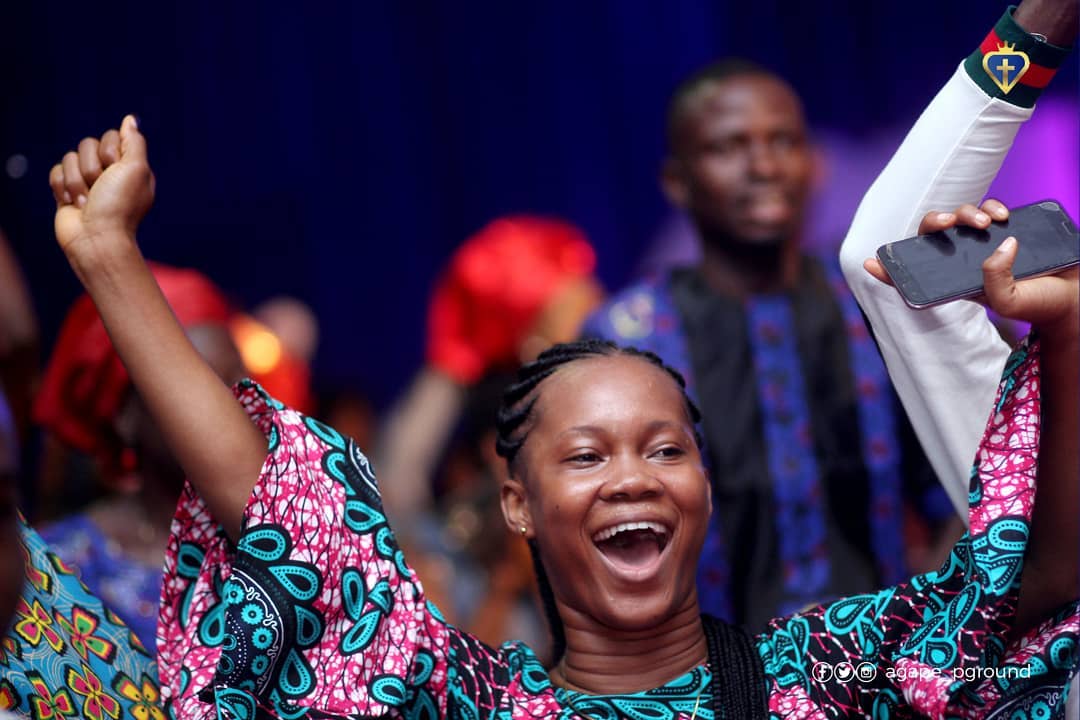 Sometimes last year we began to experience a great stirring and consequently engaged in a deep soul searching by God's leading to know exactly what God saying and leading us to do. When it became clear that God wanted us to return back to the family fold of Agape we contacted our dearest Parents about our intention to obey God's instructions by returning back home after over a decade which our father loving called my sabbatical leave of absence. To be sincere it wasn't easy coming to that decision but for the faithfulness of our able God and the overwhelming love of our parents and their wisdom in accepting us back, and shocking packaging of our return and loving acceptance of the entire family of Agape demonstrating the essence of the name and mission God called us and gave to our father. For which we remain eternally grateful for.We are completely amazed at what our God, the God of Agape, the restorer, redesigner and beautifier of destiny had done in about 3 months making our story to be like that of Obed-edom in 2Samuel 6: 11-12; 1Chronicles 13:14.
Our father while welcoming us back and instructing us as to what our return portends and requires, said, amongst many things that; "As you reconnect to the grace working here in Agape you are repositioned to enjoy such favor that makes you receive the things you never bought even from people in order to fulfill His prophetic theme for us in 2019 Which I believe that He had you in mind when He gave us that theme "This statement never left us as we kept pondering on it and praying fervently for it's fulfilment in our lives.As we were being led by our parents in prayers by our parents almost at all meetings that God, Stone of Help will bring into our lives our helpers of destinies speedily we wholeheartedly keyed into it. Amazingly and almost unbelievable that in 3 months God began to visit us like never before and turn our fortunes around positively. All the prayers we prayed and fasted for for many years that looked impossible God of Agape began to deliver the answers to us so cheaply as if it is normal for which we heartily give Him all the glory. To our amazement the God of Agape, the God of our father, Apostle Felix Aderemi Adejumo and our mother, Rev Funke Itunu Felix-Adejumo, blessed us with an SUV – KIA MOHAVE we never paid for or spent virtually nothing to deserve or own in less than 3 months.
We return to give God all the glory for this and all these things too numerous to mention but definitely, also, too obvious to ignore which He has done for us.We also want to deeply appreciate our parents Papa and Mama for connecting us to their God and to the grace of God upon their lives enabling us to partake of the 7 fold covenant blessings of Agape again with undeniable evidence to show.And to the entire leadership and members of the Agape family worldwide, for the loving and unreserved acceptance that is uncommon.
Recent Posts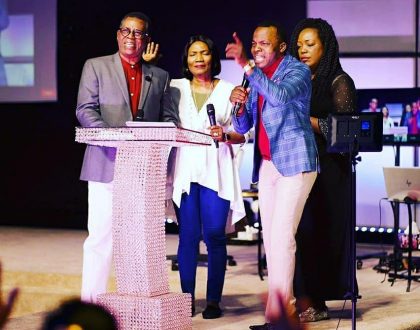 October 09, 2020
August 11, 2015
August 11, 2015